Feel good!
Healthy sight is a way of life.
Comprehensive Eye Exams
Know what to expect.
Experienced Eye Doctors
Read about our optometrists and ophthalmologists.
Local Eyecare & Eyewear
Tupelo, MS optometrists and ophthalmologists offer complete eye care with a fantastic selection of onsite eyeglasses and contact lenses. Our eye doctors also serve Fulton and New Albany.
Monday:8:00 AM - 5:00 PM
Tuesday:8:00 AM - 5:00 PM
Wednesday:8:00 AM - 5:00 PM
Thursday:8:00 AM - 1:00 PM
Friday:8:00 AM - 5:00 PM
Saturday:Closed
Sunday:Closed
Welcome to Wesson & Mothershed Eye Center
The Leading Optometrists & Ophthalmologists
in Tupelo MS
Providing friendly, compassionate and advanced eye care to Tupelo, MS for over fifty years, Wesson and Mothershed Eye Center is a truly unique eye clinic. This advanced eye care setting is the combination of decades of Optometric and Ophthalmologic expertise in northeast Mississippi. Offering comprehensive eye care from your #1 eye doctors in Tupelo, MS.
The staff members at the clinic are always professional, knowledgeable, and friendly. Dr. McKnight always takes time to answer my questions and give me good advice. I feel like my eyes are well taken care of with the services I receive. Although not so important to me, the wait time there is fairly short.
Dr McKnight is a great doctor, thorough and takes time to answer any questions or concerns.
Dr. Mothershed and his staff are always kind and professional. Have the greatest of confidence that I am getting the best of care.
Very good visit! Wait time excellent. Friendly staff and atmosphere great. Keep up the good work.
The entire staff always make me feel comfortable and at home. I know that I'll be treated with kindness, care, and respect and will leave knowing that all of my eye care needs have been taken care of.
A new and hopefully spreading concept of care for us Veterans. Never had a more pleasant and productive appointment with any Medical Appointment/Procedure. THANKS!!!!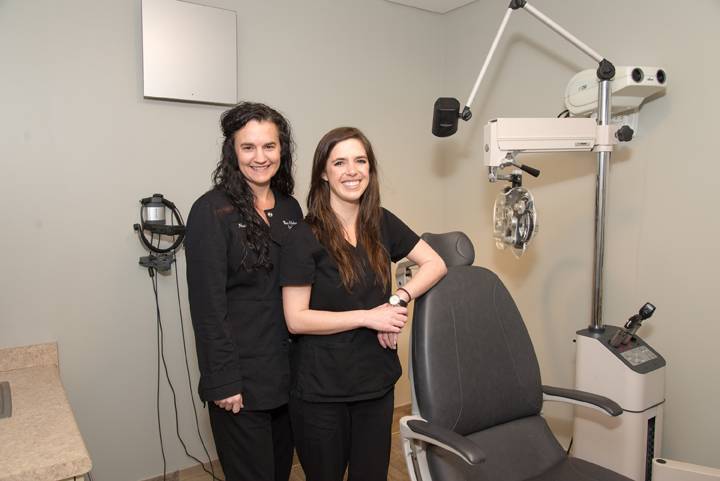 Our optometrists and ophthalmologists provide comprehensive eye exams to patients of all ages, and offer treatment for a range of conditions including glaucoma, diabetic retinopathy, dry eye, cataracts and macular degeneration.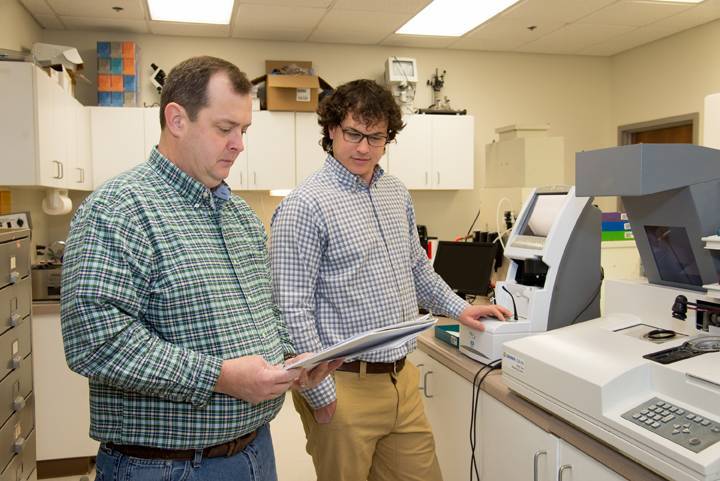 We take the time to discuss how different lens selections and frame styles will impact your vision, and our onsite optical carries designer frames, funky new fashions and old standards.... something for everyone.
Wesson and Mothershed Eye Center offers state of the art eye care & surgical management in a friendly, caring atmosphere for adults & children. Learn about treatment for cataracts, refractive surgery, retinal surgical procedures & LASIK.
Q&A with the doctors
Dr. Eckard Answers Your Eyecare Questions
What are the negative effects of Blue Light?
Blue light causes increase eye fatigue and strain after prolonged exposure to cell phone screens and computer monitors.
Studies have shown that blue light exposure can disrupt circadian rhythms of the body causing poor sleep patterns. The circadian rhythms are affected due to lower levels of melatonin secretion following prolonged blue light.
This has been linked to changes or spikes in blood sugar at night as well as increased cancer risks due to lower levels of melatonin.
Jun 19, 2017
It's National Cataract Awareness Month According to the World Health Organization, cataracts are responsible for 51% of cases of blindness worldwide - although this blindness...